Vermiculite
Vermiculite is a 100% natural material that can be used for void fill. It is made from aluminium-iron-magnesium-silicates and consists of thin, flat flakes. It is sold in 100 litre (3.5 cubic ft) bags of lightweight chips and it is a great alternative to polystyrene chips.
This is a highly absorbent material, making it ideal for packaging containers of liquids or other items that may leak. It is also fireproof, so can be used to pack flammable and other hazardous goods.
Vermiculite is lightweight and can easily be poured around irregular objects straight from a hopper or other dispenser.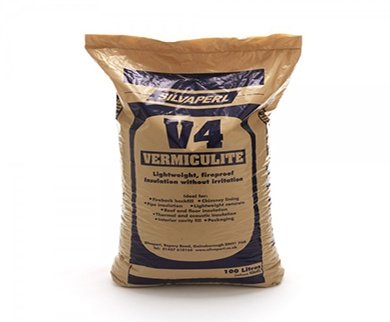 | Product Code | Description | Qty Per Box | Bundle Qty | Bundles 1-4 | Bundles 5 + | Qty | |
| --- | --- | --- | --- | --- | --- | --- | --- |