Bubble Wrap
You can purchase the bubble wrap products your business requires in a variety of sizes. Rolls can be supplied in a variety of width dimensions e.g. 1500mm, 1200mm, 750mm, 600mm & 300mm.
General purpose bubble wrap made from small bubbles (10mm x 3.5mm).

Each roll contains 100m of bubble wrap.
Large Bubble Wrap
Made with large bubbles (25mm x 9mm). Ideal for filling larger spaces.
Large bubbles mean less wraps are required.

Each roll contains 50m of bubble wrap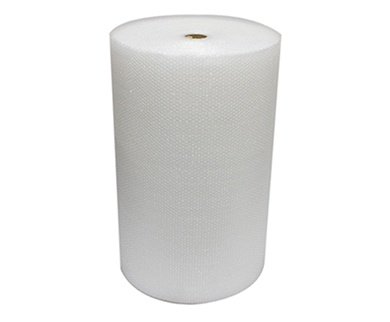 | Product Code | Description | Bundle Qty | Bundles 1-4 | Bundles 5 + | Qty | |
| --- | --- | --- | --- | --- | --- | --- |